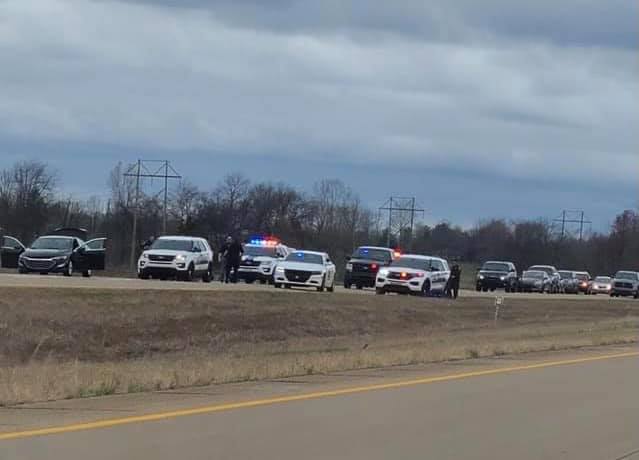 DATE: Friday, March 26, 2021
SUBJECT: Habitual Traffic Violator Attempts to Flee from Deputies
RELEASE NUMBER: 2021-NR-014
CONTACT: Sheriff Dave Wedding
AUTHORITY: Sheriff Dave Wedding
On March 26th, 2021, at approximately 1155 hours a Vanderburgh County Sheriff's deputy attempted to stop a black Chevy Malibu driving 80 MPH in the posted 70 MPH zone between Mile Markers 18 and 17. The driver refused to comply and continued traveling southbound in an attempt to flee. Other law enforcement officers from the Indiana State Police and the Evansville Police Department were in the area and observed the failure to yield. An ISP Trooper successfully deployed a pursuit termination device onto the roadway which eventually caused the passenger side front tire of the Malibu to deflate in a controlled manner. As a result, the driver of the Malibu finally yielded and came to a stop near the 14MM.

The driver, Antwane Broomfield, was taken into custody without further incident. A female passenger was also detained briefly, but later released without charges. The driver of the Malibu was identified as: Antwane L. Broomfield, 34, of Henderson, Kentucky

Broomfield was arrested and booked into the Vanderburgh County Jail and charged with Resisting Law Enforcement (Level 6 Felony) and Operating a Vehicle as a Habitual Traffic Violator (Level 6 Felony). He currently has no bond pending a court appearance.
-END-