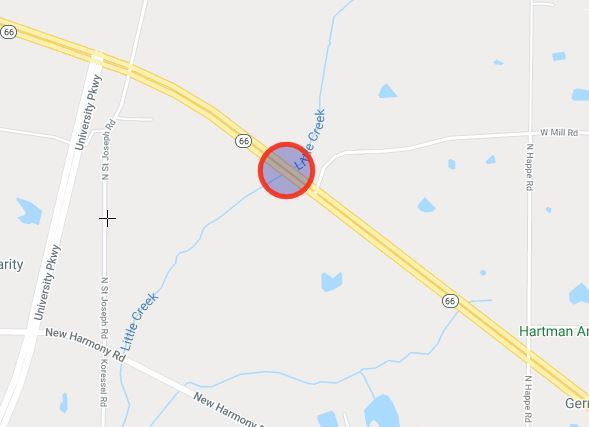 VANDERBURGH COUNTY, Ind. – The Indiana Department of Transportation announces lane restrictions for State Road 66 for a bridge overlay project.
Beginning on or around Monday, March 22, contractors will begin milling and paving inside and outside shoulders on S.R. 66 between North St. Joseph Road and West Mill Road, about 1.6 miles west of the intersection of S.R. 65.
This is the first phase of a project to repave the bridge spanning Little Creek. Once this is completed, concrete barriers will be placed, and crews will restrict the east and westbound passing lanes of S.R. 66 to begin work on the mainline. The switch is expected to happen on or around Monday, March 29.
Work is expected to last until the end of May depending upon weather conditions. The 14-foot lane restrictions will be in place around the clock. Loads over that limit should seek an alternate route using the nearest numbered state, U.S. or Interstate route.
INDOT urges drivers to slow down and stay alert near crews.